No other European country has more women on its corporate boards of directors than France. Clara Gaymard, one of the nation's best-known and most influential businesswomen, explains how France got the edge.
Ms Gaymard, more than four out of ten members of boards of directors in France are women. That is remarkable.
Let me say first how happy I am that we can now say France is doing something better than other countries. It was a piece of legislation that made us the frontrunner. The "Loi Copé-Zimmermann", promulgated in 2011, stipulates that the board of directors of a listed company must consist of at least 40 percent women.
Would that not have been the case without that law?
To be honest, no, unfortunately. Politicians had been pushing for some time to increase the proportion of women in leadership positions. And companies promised they would do their best to achieve this aim. But nothing happened, the number of female directors didn't budge. When ever more women started complaining about this, the law was finally introduced. 

When preparing for this conversation we noticed that you have nine children, but we didn't want to be asking a mother once again how she manages to reconcile career and family...
I think that is good. I once said myself that I wouldn't answer the children question again until it was asked of fathers as well. But in this context the issue is relevant: France has enabled me to reconcile my career with a large family. That would scarcely have been possible in Germany, Italy or Switzerland, because of the school schedule alone.

French companies today must do a better job seeking women out
Where do you see the greatest differences from other European countries?
For one thing I have not had to pay much for either external childcare or for my children's schooling or studies. That's why I could afford to have a big family. And then in France it is normal for a woman to work and have children. It's totally socially acceptable.
Would you say that quotas are indispensable for increased representation of women in leadership positions?
I am now quite explicitly in favour of quotas. The "Loi Copé-Zimmermann" has had a very powerful effect. Women are now able to prove their worth on boards of directors. Of equal importance is the fact that the law has changed processes and behaviours.
In what sense?
A company is now required to find women, which means that it has to do a better job at seeking them out. Searches have been professionalised. Today the question is, what sort of talent do we need, what skills are we lacking? Quotas have also led to more international boards of directors, because women are also being sought abroad. And finally such bodies are getting younger as well, because younger women are also potential candidates.

Board quality has increased
One argument you often hear is that it is humiliating for women to be selected merely on account of their gender.
I really have heard that one often. And my answer is always: what's truly humiliating is knowing you are gifted, that you have talent, that you are capable, but not getting the chance to show it, because of your gender. And then I always ask: has the quality of boards of directors deteriorated since women are sitting on them? Of course not. On the contrary, board quality has increased.
To what do you ascribe that?
Heterogeneous groups with a variety of backgrounds, skills, life experiences and perspectives make better decisions than homogeneous assemblies of the like-minded. Today it is mainly white men over the age of 55 who have the say. We need more women, more young people, more minorities. It isn't simply a question of equality, it's a question of success. Companies whose management is as diverse as their customers tend to perform better. That is a fact, proven by numerous studies. Parity is not a moral issue or a legal matter but a question of a society's success.
What is your advice to young women embarking on their careers?
They should ban a word from their lives: feeling guilty. For not taking care of their children enough. For not accomplishing enough on the job. Just do your best. Do what you want to do and ask for support when you need help. But don't feel guilty.

Stellar career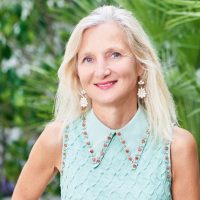 Clara Gaymard
Clara Gaymard, 58, is a Member of the Board of Directors of several multinationals (Veolia, Bouygues, Danone, LVMH), since 2015 President of the Women's Forum for the Economy and Society and co-founder of RAISE, a benevolent entrepreneurial ecosystem that supports French companies of all sizes through three investment structures specializing in ETIs, real estate and venture capital and an endowment fund dedicated to entrepreneurship. From 2006 to 2016 she served as CEO and Chairwoman of the Board of Directors of GE France. A graduate of the prestigious École Nationale d'Administration, before beginning her career in the private sector Gaymard also held various positions in French public administration, mainly at the Ministry of Economy and Finance, where she focused on SME investments and economic development. In 2003 she was named Ambassador and President of Invest in France Agency. She is married to the former French Minister of Finance Hervé Gaymard, with whom she has nine children.
Series: Exemplary France
France has Europe's highest birth rate and the most women in leadership positions. In a series of articles we detail how France has managed this and what other countries can learn from it.