Justin Derbyshire, the current CEO of HelpAge International, knows how much ageism affects older people in their daily lives. The London-based non-profit organisation advocates a UN convention on the rights of older people.
How do you define ageism?
It's about discrimination and stereotyping of people based upon their age. In our work, we often hear from older people how they're denied services, how they're marginalised in their communities, how the decision-making is taken away from them by their families and how humiliating it can be. We see how different kinds of ageism erode their self-confidence and how this can affect an individual's well-being. Unfortunately, ageism is deeply rooted in our laws and policies, the media and some of our own behaviour and attitudes.
The term "ageism" was coined in 1969 by psychiatrist Robert Butler – the same year sexism made its debut. But unlike sexism, ageism is still widely unknown. How do you explain that?
If you look at the advancements made in the rights of women, children and people with disabilities, there are common factors in terms of progress. They've all been able to grow awareness, they've been able to pull together members of the affected groups. We want to draw attention to the fact that there is no UN convention on ageism. Now, due to the demographic shift, ageism is coming to the forefront across the world. The changes in the composition of the population between 1969 and now are huge – there are a lot more older people. Ageism has always existed, but because there is a greater awareness and a greater amount of people to deal with it now, it is being brought to everybody's attention.
In a message on 1 October 2016, the International Day of Older Persons, UN Secretary General Ban Ki-moon urged people to "forcefully reject" ageism and called for "measures to address this violation of human rights". However, unlike other forms of discrimination, ageism is not prohibited by law. Ban's appeal sounds like a toothless tiger to me.
I think it's fabulous that Ban Ki-moon is speaking up against ageism. For us he's one of the most important voices bringing attention to the issues that older people are facing around the world. At HelpAge International, we focus on the issues that older people are facing in terms of health and care, violence and abuse. By giving them a platform, we want their voices to be heard, to promote policy and advocate change. 

Unfortunately, ageism is deeply rooted in our laws and policies, the media and some of our own behaviour and attitudes.
What can older people do themselves if they are confronted with ageism? 
It's really about growing awareness. We support a number of societies and organisations around the world by showing people examples of ageism in society, because a lot of people aren't aware of the basic barriers that older people have to deal with every day. Ageism has been accepted for far too long. It's important for older people to join up with others to push governments to end discrimination.
Maybe grandparents should go on strike? In Switzerland, they spend over 100 million hours a year caring for their grandchildren. This would surely have an impact.
I don't think we need to call up a modern-day strike, but what we can do is raise awareness, put pressure on local, regional and national governments. What we really need is a UN convention, which would make a massive difference across the world. A UN convention would give all of those actors the framework to move forward nationally and drive for change within their own country.

In a recent WHO survey, 60% said that older people are not shown the respect they deserve.
Where is ageism most rampant? 
Ageism is seen across the world. There isn't a specific area; older people have difficulties everywhere. In a recent WHO survey, 60% said that older people are not shown the respect they deserve. More than 83 000 respondents from 57 countries across all ages participated in the survey. When I visited Nepal and Moldova, it struck me that the two countries face the same challenges: their rural areas are being deserted by people between the ages of 20 and 50. Only very young people and older people are left, the rest migrate to the cities. As a consequence, services are no longer being provided since governments don't see older people as a priority. You will also encounter ageism in humanitarian crises. We interviewed refugees in South Sudan and Ukraine and they said they'd not been consulted on their needs. Our report "The older voices in humanitarian crises" analysed 16 000 humanitarian projects between 2010 and 2014. We found that less than one per cent of humanitarian financing goes towards older people. This is institutional ageism. Older people's needs are neither tracked nor met. Migration is one of the big issues Europe is facing at the moment, but UNHCR aren't collecting data of people over 49. So anyone over that age is just not counted. There is no adapting to the demographic shift.

We found that less than one per cent of humanitarian financing goes towards older people. This is institutional ageism.
Have you personally been confronted with ageism?
I have seen it at work, but it didn't affect me as an individual. I've sat in humanitarian response coordination meetings where older people were not put on the agenda. I've been in meetings with donors where older people's proposals have been rejected because they weren't a key vulnerable group. But there is a need to focus on all of the population, on all of the vulnerable groups affected by a crisis.
What I also find worrying about ageism is that most of us seem to have it internalised to a great extent. 
We've done focus groups on ageism, and we've done role-plays with older people. You see the penny drop with them – that they've been subjected to ageism, they've been denied services because they're older or they've been marginalised by their families. These are the issues we have to deal with. Ageism is also a question of social norms and expectations that people have on their role in society. One of the challenges we face is breaking down those perceived social norms.

Interview: Ruth Hafen / Pictures: HelpAge International
Justin Derbyshire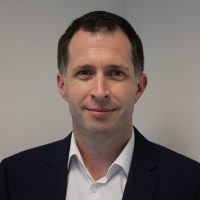 CEO of HelpAge International
Justin Derbyshire is the CEO of HelpAge International, a global network of organisations working to help older women and men claim their rights, challenge discrimination and overcome poverty. Justin has dedicated his career to humanitarian and development work. He joined HelpAge International in 2014 as the Director of Programmes and was responsible for the regional offices in Asia, Africa, Latin America and the Caribbean, and for the Humanitarian team. To date Justin has visited HelpAge's projects in Bangladesh, Kenya, Myanmar, Moldova, Nepal, Ukraine, the Philippines, Haiti and Peru.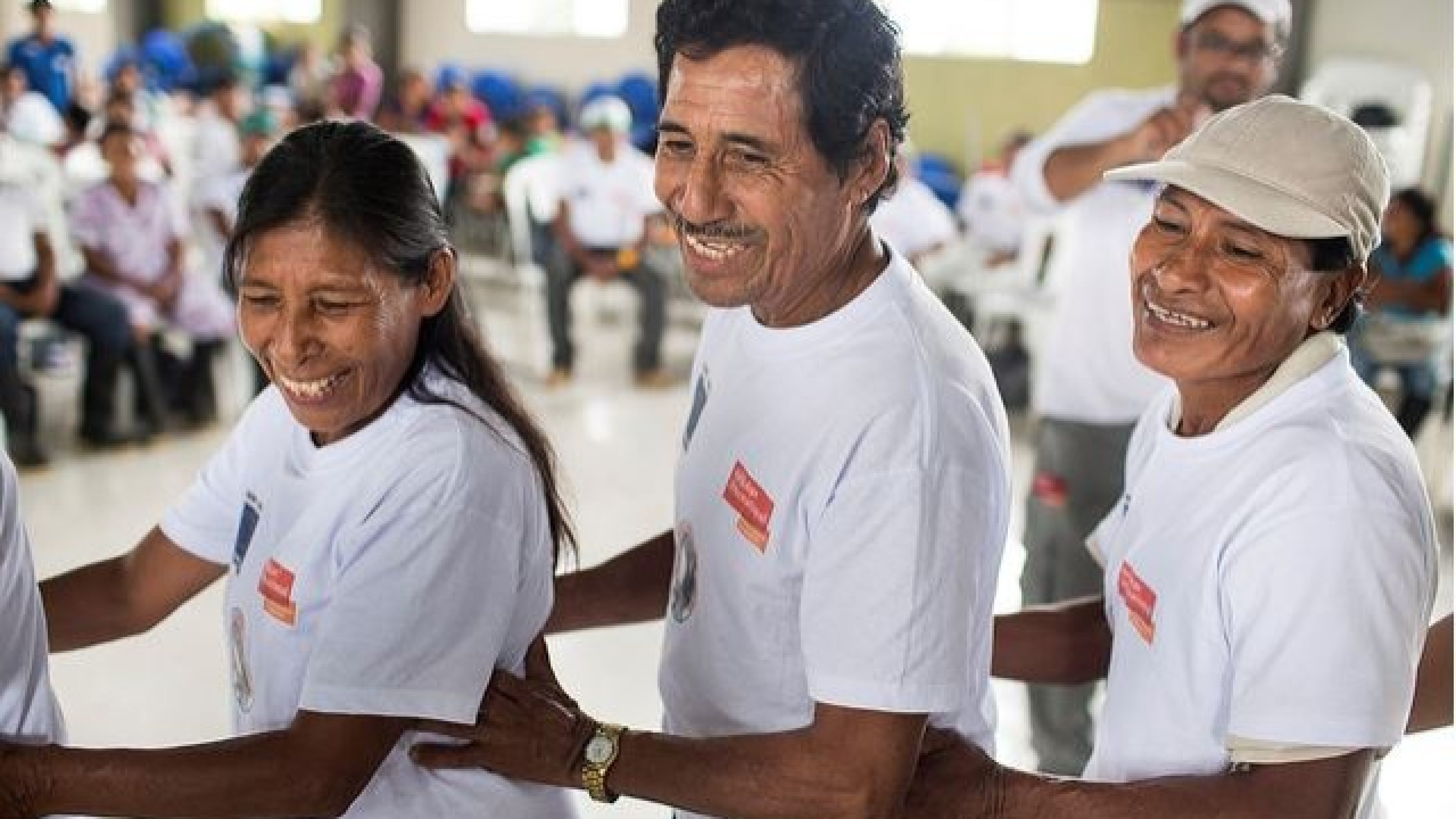 HelpAge International
HelpAge International is the secretariat for the HelpAge Global Network – a diverse set of organisations and individuals working to promote the rights and meet the needs of older women and men around the world.Its vision is of a world in which every older woman and man, everywhere, can say:
I have the income I need.
I enjoy the best possible health and care, well-being and dignity.
I am safe and secure, free from all forms of discrimination, violence and abuse.
My voice is heard.
HelpAge International supports the activities of over 120 network members in 75 countries as well as delivering services for older people in 18 countries directly through its own programmes. Together with network members, HelpAge International works to influence positive changes in policies for and attitudes to older people.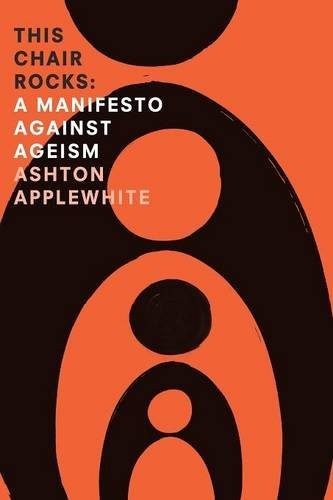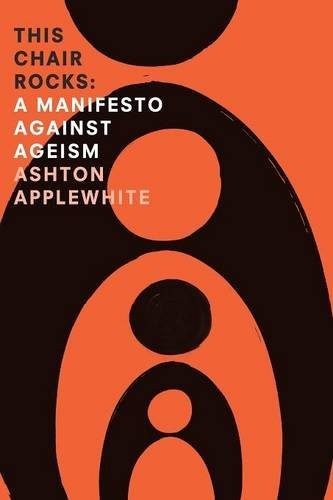 Book tip: Yo, is this ageist?
From childhood on, we're swamped with messages that it's sad to be old, that wrinkles are embarrassing, that we have to buy anti-ageing products and that old people are basically useless. Ashton Applewhite believed them too – until she realised where these prejudices come from and what damage they do. Then she wrote a book about it: This Chair Rocks. It's fun to read, meticulously researched and in many ways a real eye-opener. It explains the roots of ageism, examines ageist myths and stereotypes; it looks at ageism in the workplace and the bedroom, critiques the portrayal of older people as burdens to society and describes what an all-age-friendly world would look like. In 2012, Applewhite started her blog, "Yo, is this ageist?", where readers can ask her whether something they have seen, heard or done is ageist. In October 2016, Applewhite joined the PBS site Next Avenue's annual list of 50 Influencers in Aging as their Influencer of the Year.
Ashton Applewhite. This Chair Rocks: A Manifesto Against Ageism. Networked Books, 2016. Available (in English only) as paperback or e-book.