14 World Championships titles, 35 Paralympic medals, 122 marathon victories: Heinz Frei is a pioneer of wheelchair sports and encourages the self-determination of disabled people. A conversation about dark hours, shovelling snow and the art of living in the present.
A year ago, you made the seemingly impossible possible and, at the age of 63, you won another silver medal at the Paralympics. After that, you announced your resignation. Did you fall into the famous hole?
No, I probably don't have the time (laughs). My days are completely filled. In addition to my 50 percent job at the Paraplegic Foundation, I train at roughly the same level as before: at least one hour a day, sometimes four to five hours. This is good for me mentally and an important anti-ageing prophylaxis for my body.
At the age of 20, you had a bad fall during a mountain run and have been paralysed ever since. How hard was it to learn how to handle your "new" body?
That was extremely tough. As an athlete, I was used to my body functioning. The loss of two thirds of my height was simply painful. I found myself in the depths of despair and was plagued by depression and anxiety. I just couldn't imagine myself ever regaining a degree of self-determination. It took me two years to more or less come to terms with the change and find a new direction.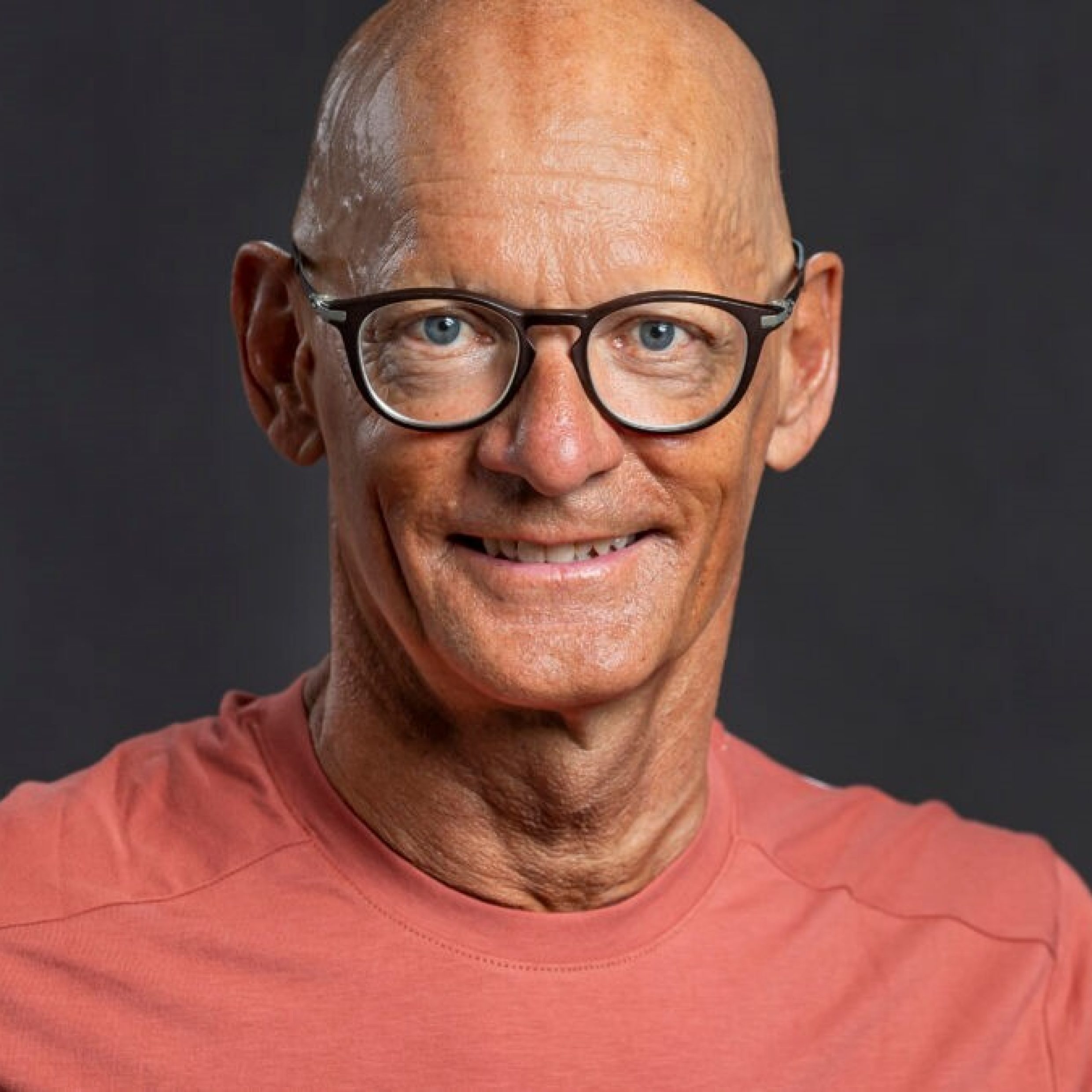 The loss of two thirds of my height was simply painful. It took me two years to more or less come to terms with the change and find a new direction.
What led you to regain your courage?
Before you can develop perspectives, you must learn to love your new body. That is the precondition. A difficult process that requires a lot of patience and a good environment. After five months in the rehabilitation clinic, I was fortunate to be able to return to my usual environment. My parents' house was in a ground floor apartment, I was able to continue my job as a surveyor, and my friends from the gymnastics and ski club looked after me intensively. That gave me the chance to regain my foothold in society – which sounds a bit odd in my case (laughs) – and I decided to devote all my energies to a self-determined life.
That sounds so casual. How did you do it?
I had a positive attitude before my accident, and it was not completely lost in the process. I always had the feeling that I could do everything on my own and lived by the motto: if you stand still, you go backwards. Instead of struggling with destiny, I began to set myself small, realistic goals. And as soon as I reached them, I set the next ones. My successes in wheelchair sports helped me a lot. Here I rediscovered my self-esteem and realised that I can still be a piece of the mosaic in our society.
Not everyone is blessed with so much optimism and athletic talent. Is it possible to learn resilience and the path back to self-determination?
Yes, but rebelling against one's destiny and regaining self-determination entails a lot of very hard work. You also have to force your luck to some extent. You have to resist being dependent, fight against it. One should not feel sorry for oneself or let others feel sorry for you. You have to learn patience and try to create good moments. Achieving small successes that give you the courage to take the next step. And you have to be prepared to go the extra mile, even if it would be much easier to get help.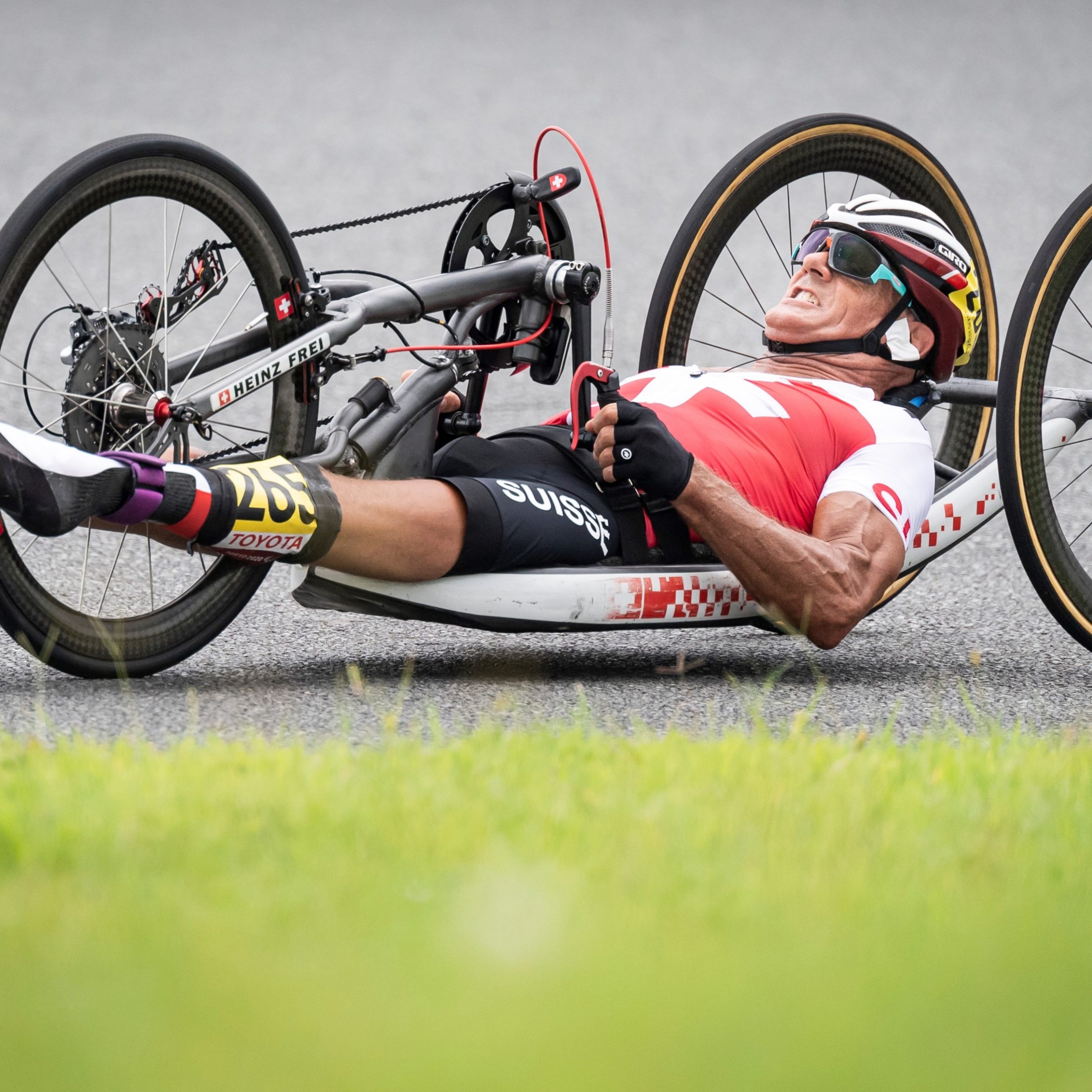 Rebelling against one's destiny and regaining self-determination entails a lot of very hard work. You also have to force your luck to some extent.
Do you have an example?
Shovelling snow would be one. I can't use a regular shovel, it would be far too heavy for me. That's why I move on my knees and use two small shovels in each hand to shovel the walkway in front of our house to the letterbox. Anyone who sees me like this says: "Heinz, don't do that, I'll take a big shovel and do it for you quickly." But I don't want that. I am active and have made a small contribution. That's important to me. Even if it looks tedious and takes ages.
What does self-determination mean to you?
The good feeling that I've regained the greatest possible independence. Knowing that I can make my own decisions about my daily life and that I'm able to participate in life. Also in the home, for example: I agreed with my wife that I should mop the floor and do the vacuuming, as I'm closer to the ground. My wife is responsible for cleaning everything that's higher than 1.5 metres. I'd be uncomfortable if all I could do was watch. In a nutshell, one could say: to me, self-determination means escaping the spiral of worthlessness.
Do you hope to ever walk again?
In rehabilitation, I'd hoped to be one of the very few who could leave the paraplegic centre on foot. And like everyone affected, I hoped for a long time that there might be a breakthrough in research that would make spinal cord injuries curable. But this is a dream of the future. At some point I said to myself: I don't want to wait 50 years for a miracle and miss out on my life in that time. I'd better try to live in the here and now.
You are not only committed to wheelchair sports, but also to the inclusion of paraplegics. How do you experience social interaction with people in wheelchairs?
In the 44 years that I've been in a wheelchair, a lot has changed. People are generally more aware, and accessibility has improved. Today, I can go out spontaneously knowing I can find a restaurant with a wheelchair-accessible toilet or a wheelchair-accessible hotel. But Switzerland is by no means barrier-free. Certain northern European countries and the USA are way ahead of us. But it also seems important to me to cultivate the image of wheelchair users.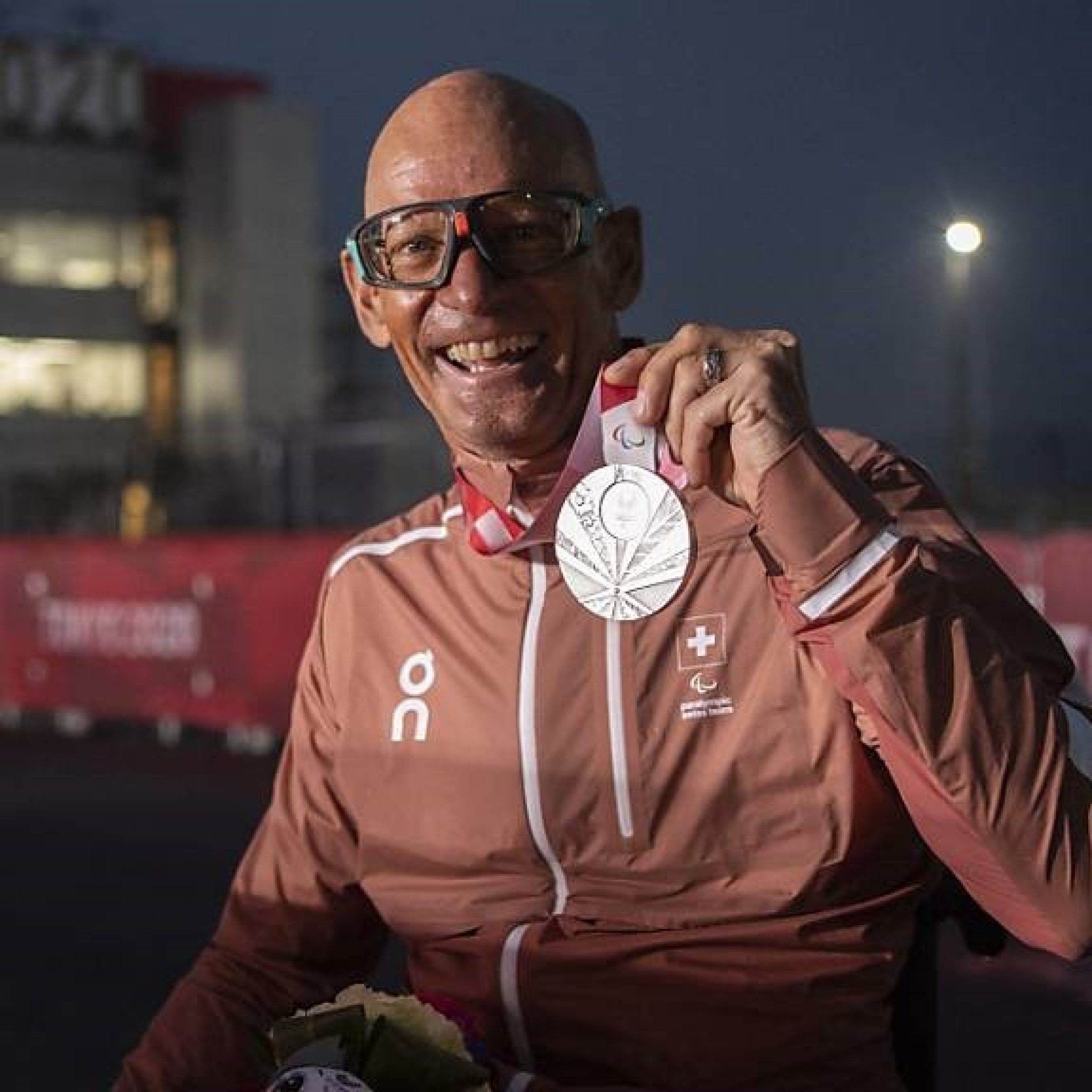 You have to be prepared to go the extra mile, even if it would be much easier to get help.
In what sense?
Some people who are able to walk regard us as pitiful beings who have been dealt a cruel stroke of fate. They think that they can't have a balanced relationship with us and that they have to take care of us for the rest of their lives. Many paraplegics therefore cannot find a partner. That makes me all the more grateful to be able to live with my wife Rita, with whom I have two grown-up children.
Next year you will turn 65 and that's when the official retirement age begins. Are you better prepared for old age than people without disabilities, since you have already learned to cope with physical limitations?
Possibly. The realisation that a lot of discipline and training allows me to maintain my quality of life and self-determination has become a part of my life and I hope it will help me in old age. At some point, my body will no longer be able to perform certain things. Then you have to let go and say goodbye to some habits. But this time, the changes responsible will appear gradually. They are subtle and sometimes not even noticeable.
Do you sometimes dream of being able to walk at night?
Often. I dream of skiing, cross-country skiing or jogging in the woods. Interestingly, I usually have bare feet and it feels cold. When I wake up and see the wheelchair next to my bed, I used to feel sad. Now I know that life goes on.
Cover image: Melinda Blättler
Heinz Frei
Heinz Frei (64) is considered a global pioneer of wheelchair sports and is one of the most successful top athletes in history. He has won 14 World Championships, 35 Paralympic medals (15 gold, 9 silver, 11 bronze) and 122 marathons. He ended his career in 2021 and works for the Swiss Paraplegic Foundation, where he has been a member of the Board of Trustees for almost 20 years. Frei has two grown-up children and lives with his partner in Oberbipp in the canton of Bern. His biography was published in 2021 by Weber Verlag.