She was an icon of the Swinging Sixties before becoming a drug addict and homeless. Now 71, Marianne Faithfull is still making highly praised music. The Grand Old Lady of Rock 'n' Roll talks about a life lived between self-destruction and self-determination.
Marianne Faithfull, at age 71 you recently released your 21st album, "Negative Capability". What do you like particularly like about it?
It's very honest, the most honest of all my albums. That doesn't mean that I wasn't honest before, definitely not. It's just that with age I've learned to stop paying attention to what others think or say about me. It's no longer important to me. Finally, I no longer have the feeling that I need to hide myself. It's very liberating.
Did you have to do that before?
Absolutely! The more you reveal about yourself, the easier it is for people to attack or pigeon-hole you. You have to be very careful.Like it? Share it!
Especially when you've been in the spotlight since age 17. In London in the 1960s, you were celebrated as having the voice of an angel and then held up as an emblem of decline. You have repeatedly been made a symbol: a symbol of innocence, of vice, of addiction, of decline, of survival. How can you find your own way when you've constantly been defined by others?
It's incredibly difficult. People really project a lot onto you. Especially as a woman, particularly in the pop business at the time. I wasn't the only one it happened to. Yoko Ono, for example, suffered at least as much as I did. When she got together with John Lennon, she was really attacked because people believed she wasn't right for him. As if it was any of their business!
The extent to which men called the shots at the time is also revealed by the circumstances of your discovery.
Right, it was at a party. Andrew Oldham, the producer for the Rolling Stones, asked my boyfriend at the time: "Can she sing?" He answered: "I don't know, but I think she's okay!" And then they set an appointment for me as if I wasn't even there. I just stood off to the side the entire time.
Did it annoy you?
At the time, women simply weren't treated like people with a brain. That's just the way it was.

You then recorded the song "As Tears Go By", which Mick Jagger and Keith Richards had written for you and you became famous. You included the song on your new album. How was it to sing that song again after so many years?
I didn't originally want to have it on the album, but now I'm glad it's there. I've recorded it three times in my life during very different stages. And I perceive it differently each time.
Speaking of stages, you've experienced some hard times in your life. For you, the "Swinging Sixties" ended in drug addiction and you were even on the streets for a few months. How did that happen? 
I wanted to get away. Away from my mother, away from the Stones, all of society. And as a young woman I had read "Naked Lunch" and thought this book should be a model for my life. Later on, when I met the author William Burroughs and we became friends he laughed a lot when I told him this. "I didn't intend that for you!"
And when everyone thought you had vanished forever, you came out with "Broken English" in 1979, your first album since 1964 and started an entirely new career. Was this the first major step towards self-determination?
It was definitely a turning point for me. This album is extremely important to me. It saved my life. It was the first time I truly attempted to reveal myself. 

You once wrote: "I thought I was going to die, that this was my last chance to make a record. I'm going to show you bastards who I am."
That's what I felt. The bastards were the press.
Who had always misunderstood you?
Yes, just like most of us. Although, in the reviews of "Negative Capability", I feel understood for who I am for the first time. But it's too late because, like I said, now I don't care, but of course I'm still somewhat pleased about it.
You suffered a serious back injury three years ago and now you live with severe pain. Why do you nevertheless persevere?
I'm not happy when I'm not working, it's not good for me. When I was only able to lie in bed for a while because of my back, I began to write new songs and that helped me.

So music is a form of therapy?
No, no! Therapy is therapy, and writing songs is writing songs. These are two different things. People simply read too much into these things.
But you do process a lot on your new album. For example, the loss of good friends.
Yes. But that's only because I write about things that happen in my life. And unfortunately, a lot of good friends have died in recent years. But that's normal at my age.
Do you feel alone?
I live alone, but I have friends that I love a lot. I am alone, but I'm not lonely.
Do you have any regrets?
No, not really. I'm not a nostalgic person. I don't look back a lot. What's past is past. It's no longer reality.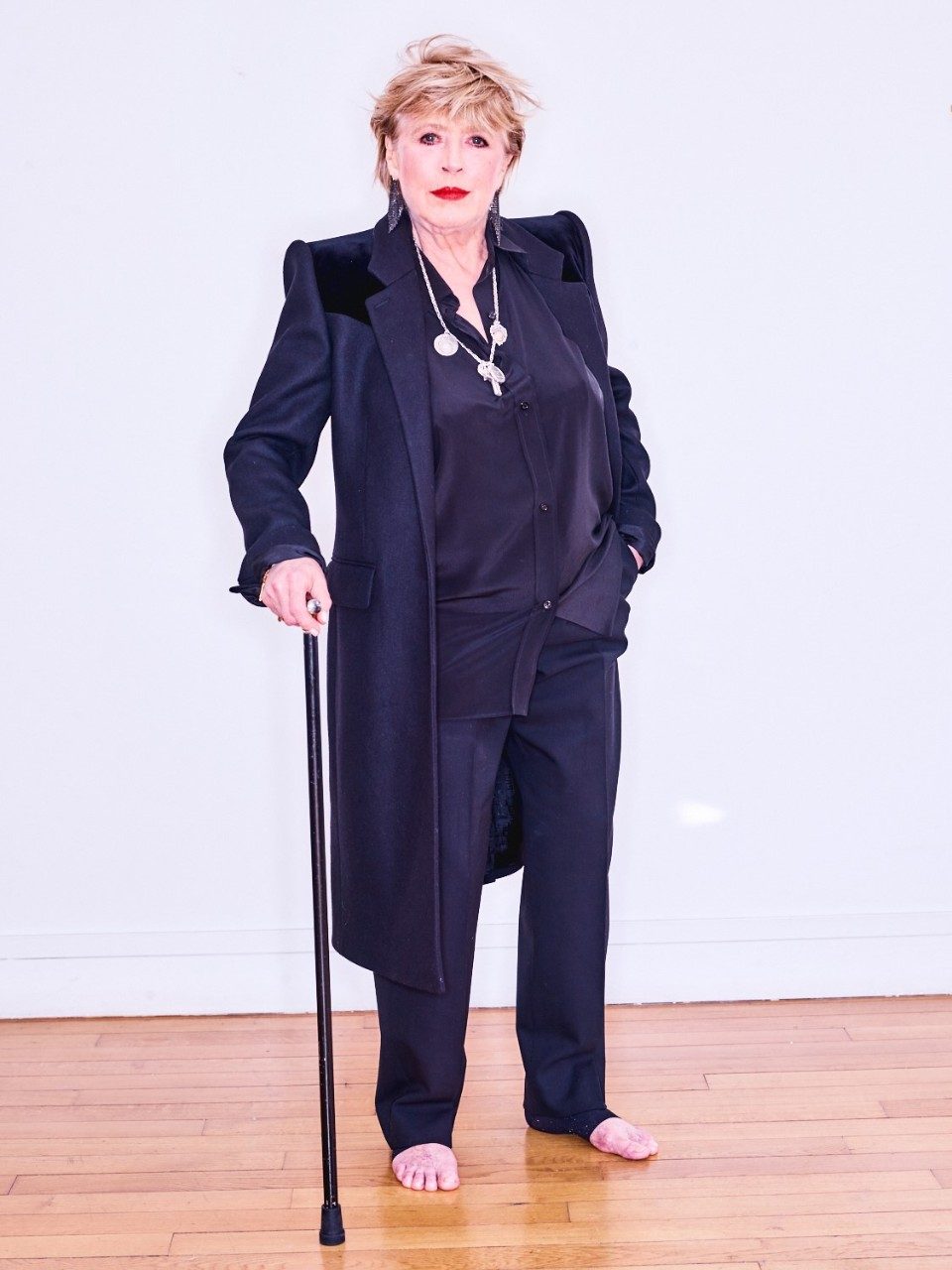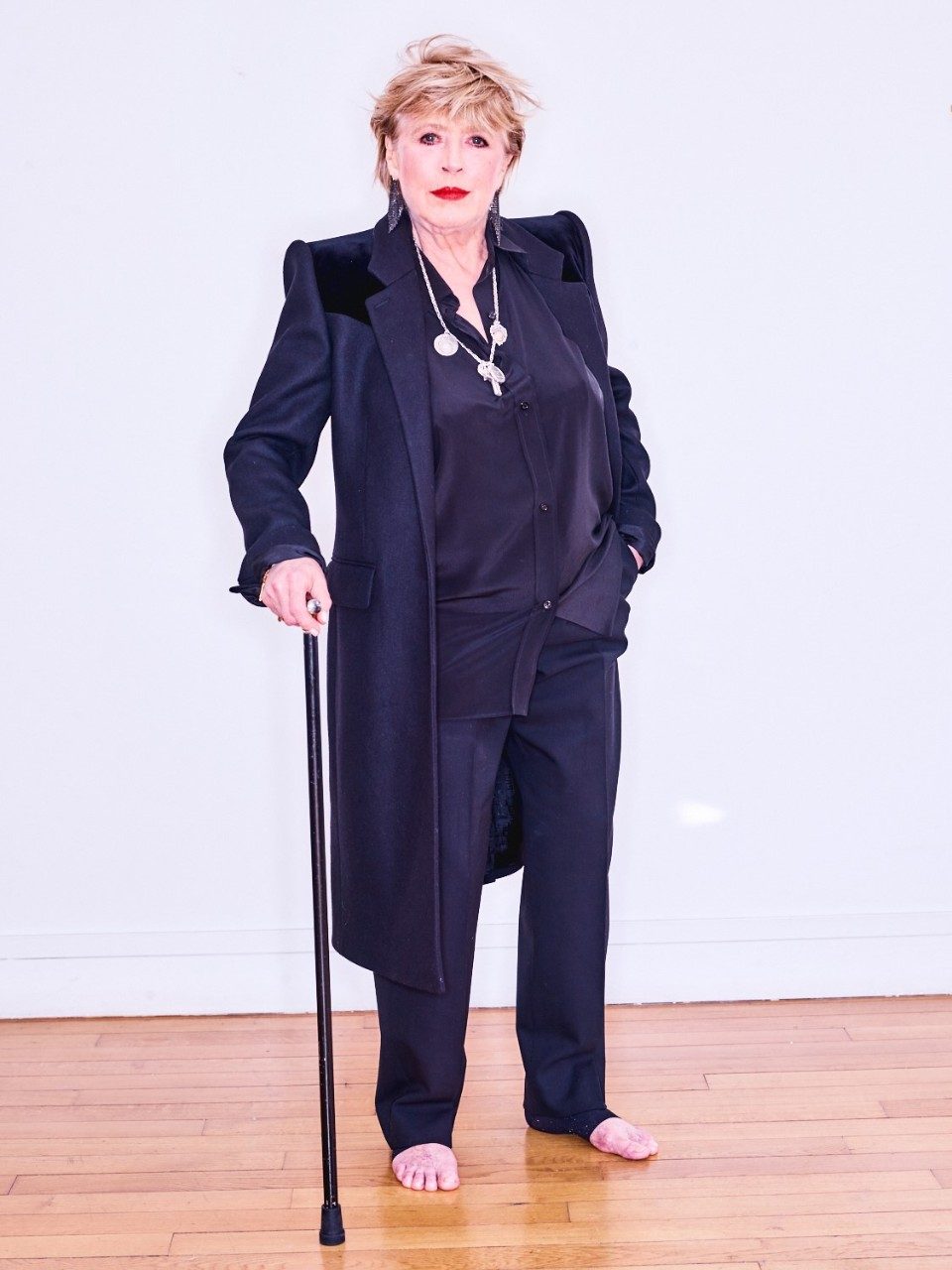 Marianne Faithfull
«Grand Old Lady of Rock 'n' Roll»
Marianne Faithfull, 71, began her career as a singer more than 50 years ago. The daughter of a middle-class London family, she had her first hit in 1964 with the ballad "As Tears Go By", which her then boyfriend Mick Jagger and Keith Richards wrote for her. She was long considered a starlet and sex symbol. Later, she made headlines as a result of drug problems. It was only with her comeback starting with the 1979 album "Broken English" that critics began to take her seriously. In the 1980s she also began a successful career as an actress. She recently released her latest album "Negative Capability", a brilliant work, which the singer, who lives in Ireland and Paris, recorded with guest singers such as Nick Cave.