She quit her job at the age of 30 for a career as a pop star – and was rewarded for her courage. Today Priya Ragu has an international record deal and is considered a future world star. The Tamil-Swiss singer talks about her long journey to success and self-determination.
Your last 12 months sound like a Hollywood script: Last year you were filling out Excel sheets as an accountant, this summer you were on the stage of the legendary Montreux Jazz Festival.
Absolutely. I often think I'm dreaming. In Montreux, I was unimaginably nervous. This festival has its own very special magic. The audience is well-versed, and all the music legends have been here – including my idols Alicia Keys, Lauryn Hill and Stevie Wonder.
You secretly sang their hits as a child – against the will of your parents.
Yes. My parents considered Western music and the related MTV videos obscene, so I secretly practised the pop songs in my room. In the living room, on the other hand, there was Tamil music, we even had a family band and performed at Tamil festivals. My father played the tabla, a North Indian percussion instrument, my brother played the keyboard and I sang.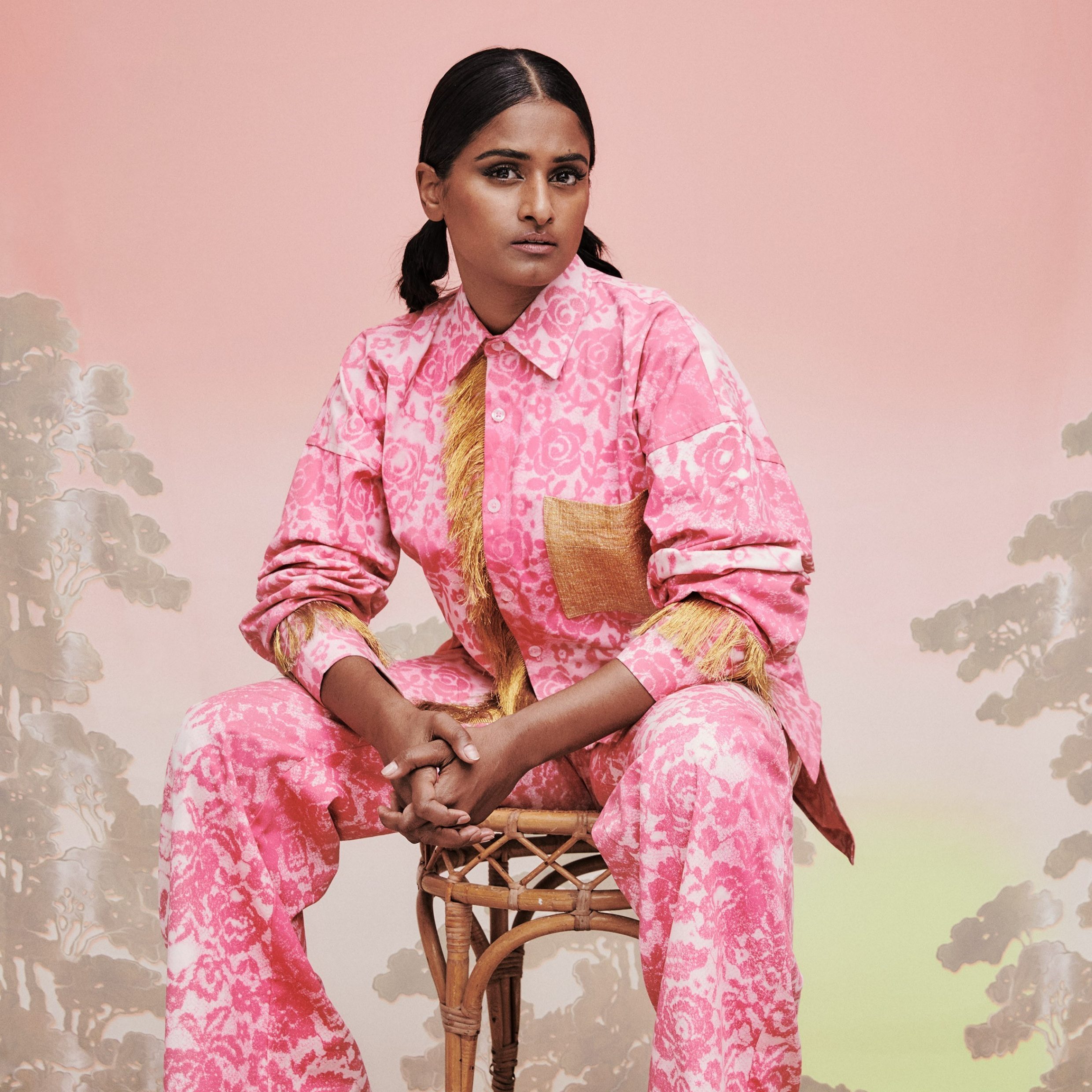 Don't settle for less, life has so much to offer. You can do anything – even as a woman and at the age of 30!
When your brother arranged your first live gig at the age of 16, your father forbade you to perform.
That was the worst day of my life. But my father wanted to protect me from the nightlife, the guys, the alcohol. My upbringing was incredibly strict. My parents came to Switzerland in 1981 traumatised by the civil war in Sri Lanka. Their lives were always about survival. They wanted to give us children a better life, but they also had clear expectations: a good education, a secure job, a Tamil husband, a host of children. There was no intention of a music career. "That won't put food on the table," my father said.
Nevertheless, you managed to emancipate yourself from these expectations and go your own way. Where did you get this strength for self-determination?
I was very insecure as a child and not very popular with my classmates. I was an outsider. Thanks to music I found my strength. I felt comfortable singing. It gave me self-confidence, and I blossomed. But I trained hard to become more self-determined.
How can you train that?
For example, I got up in the morning and wrote three pages in my diary, my thoughts, my insecurities – that's how I came up with solutions, which was pretty therapeutic. What's more, I repeatedly left my comfort zone. For example, I booked a ticket to Namibia to work with wild animals there. And I travelled to London to learn how to play bass guitar. It was a long process of self-discovery. It wasn't until I was 30 that I found the courage to focus entirely on music.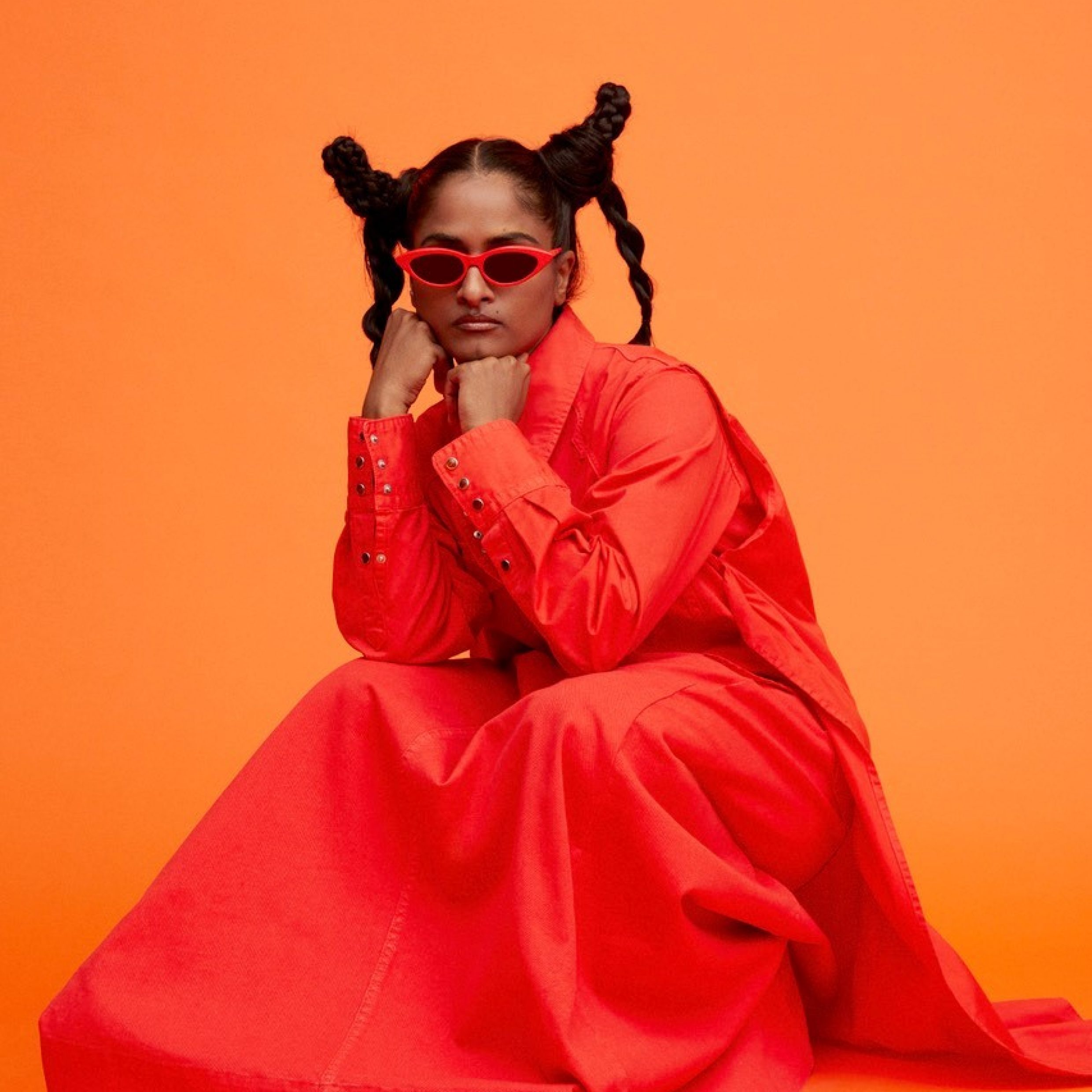 I'm not interested in fame. I want to remain self-determined and make my own sound
You have dared to do what many people only dream of. What was the trigger for this?
I asked myself: Is this comfortable life really fulfilling for me? And I realised that I was actually in a good place to take risks and live my dream. I had the privilege of growing up in rich, secure Switzerland and receiving a good education. If I failed, I wouldn't be in a mess. The important thing is to try. I'd rather fight for my passion and shed a lot of sweat and tears for it than regret at 65 that I never dared to do it. So I moved to New York with the aim of writing ten songs of my own.
One of these songs was finally played on the legendary BBC radio show "Future Sounds," even though you didn't have a record deal yet. How does an unknown do-it-yourself musician from Switzerland get into the so-called "anteroom to pop heaven"?
In New York I met a stylist who put me in touch with the music and video scene in Mumbai. Then I organised a crew there via Instagram, plundered all my savings and shot my first video clip "Good Love 2.0." It then ran in permanent loop on the Indian music channel VH1 and was thus discovered by the BBC. That was my breakthrough: as soon as my song played in the UK, twenty labels knocked on my door.

You recently signed with the industry giant Warner Music. A few years ago, just before signing the contract, you broke a record deal because you feared for your artistic freedom.
That's true. When I asked if I could really make my own music, they said I had to work with the label producer. That didn't feel right, and I backed out. I never wanted a record deal at any price. I'm not interested in fame. I want to remain self-determined and make my own sound, which I developed with my brother. We call it "Ragu Wavy," a mix of R&B, soul, hip hop and traditional Tamil music. This time I was assured of that.
You once said, "My songs are about undermining expectations." What do you mean by this?
I want to question stereotypes. For example, Sri Lankan people in the Western world all work as cooks, cleaners or salespeople. People you rarely envy or desire. I'm proud of who I am. And my music celebrates that.
Does an artist have a social responsibility?
I think so. You should have a certain message if you've already been given the creative talent to move people emotionally. I want to encourage people to listen to themselves and go their own way.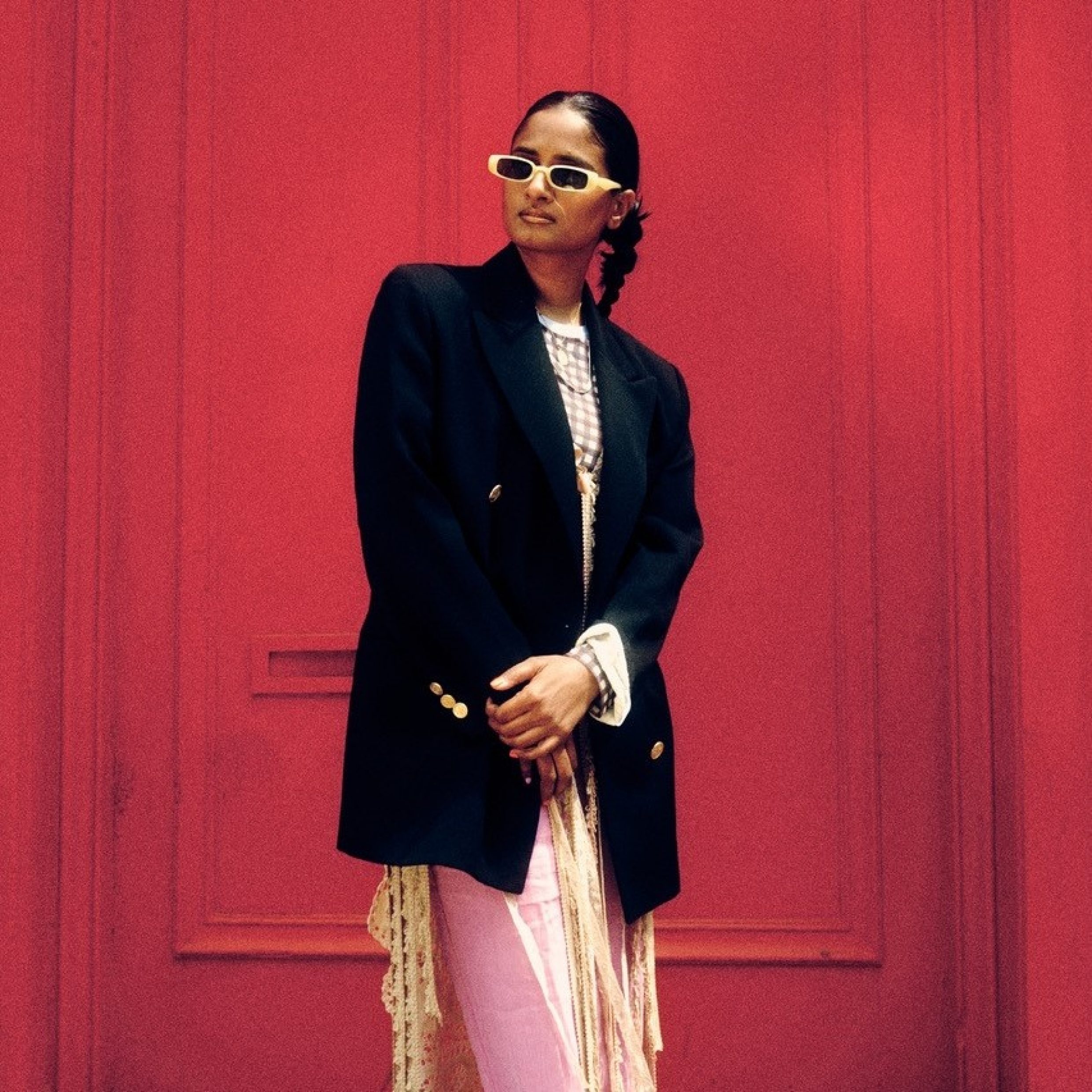 I'm proud of who I am. And my music celebrates that.
What can others learn from your story?
Don't limit yourself, and don't stand in your own way! There's a lot more to all of us than we think. But we are afraid to look for excuses so as not to have to exploit our potential. Don't be satisfied too soon, life has so much to offer. You can do anything – even as a woman and at the age of 30!
Have your parents now accepted your independence?
Yes. They are very proud that I am mixing cultures and bringing the music from Sri Lanka to the world map of pop music. Sometimes my father even gives me tips on how to improve my songs.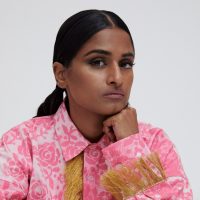 Priya Ragu
Priya Ragu (35) grew up as a child of Tamil refugees in the village of Bazenheid in eastern Switzerland and was an unknown amateur singer for many years. But with the song "Good Love 2.0" her star rose in the pop firmament in 2020. Today, Priya Ragu has a contract with Warner Music, over 200,000 listeners a month on the streaming service Spotify, and she provided the soundtrack for Fifa 21, the world's most famous sports computer game. Her music is produced by her brother Japhna Gold and is a unique mix of soul, R&B, hip-hop and Tamil folk music. For Britain's "Vogue," Priya Ragu is one of the six voices "to take off into the stratosphere in 2021." She is also on the "New Musical Express" list of "100 Essential New Artists for 2021". In autumn 2021, Priya Ragu will go on her first European tour and will perform, among other venues, in Switzerland, Germany and France in November.