More and more people in Europe are living with up to four generations of the same family.
Intergenerational relations are crucial to the future European social model.
In Europe, financial exchanges are still one of the most widespread forms of support given by parents to their children, but social factors, such as "immaterial" transfers of family culture and values, are also gaining in importance.

Longevity and Europe's demographic transition have altered how families are behaving towards each another, how they rely on one another, what they share, and how they intend to pass on aspects of life that are of importance to them.

Minding the pennies
Over the next three decades the world's ultra-high-net-worth community is expected to bequeath US$16trn in cash, property and assets to the rising generation, according to the Family Wealth Transfers Report, published in January 2015 by marketing consultancy Wealth-X. More than half of this wealth transfer will occur in Europe, which accounts for 69% of the world's inherited billionaire wealth, according to a 2016 study conducted by Ahmadoff & Company, a wealth advisory firm.
These inherited assets range from privately held businesses to stocks, real estate and liquid assets that inheritors can spend or invest at their discretion. "The family wealth transfer will offer the opportunity for new ultra-wealthy individuals to create more wealth than they initially received through entrepreneurial activities, and help transmit the original values and legacies even more successfully," according to the Wealth-X report. Yet without the proper education and communication about financial values between older and younger generations, these families face the risk of losing such legacies.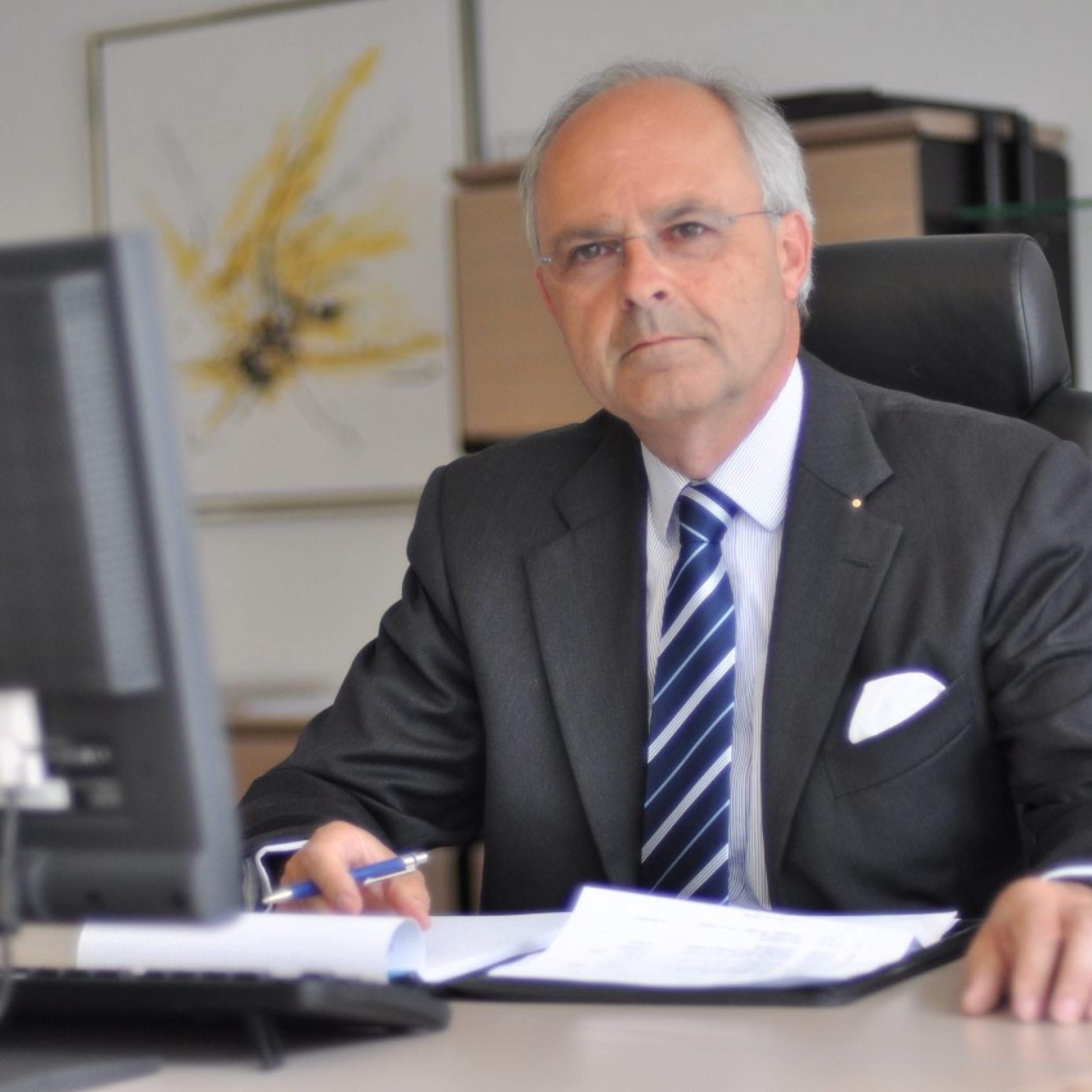 Today's youth are more aware of what's going in the world, and they are taking responsibility for family decision-making earlier in their lives.
Fortunately, today's families are much more open to discussing wealth and to actively prepare younger generations to take on leadership roles in family businesses. "There is definitely a changing trend in Europe," says Peter Schulz von Siemens, a family member of the world-renowned Siemens family and partner at the Zurich-based asset-management company Portas Capital. "Today's youth are more aware of what's going in the world, and they are taking responsibility for family decision-making earlier in their lives."

One of the most important things a family can do to protect its assets is to make sure that the next generation is prepared to build on their legacies.
Growing family trees
Increased knowledge is being supported by older generations through a number of avenues, from sending children to the best schools and ensuring that they learn about money management, to talking informally with them about the family's financial status and philanthropic activities. Families across Europe are making sure that the next generation is prepared to build on their legacies and to be resilient to economic crises. "It's one of the most important things a family can do to protect its assets," says Christian Hirschbiel, president of the Society of Trust and Estate Practitioners (STEP) in Germany. Mr Hirschbiel argues that leaving large amounts of money to heirs without teaching them how to manage this wealth makes them vulnerable and ill prepared to take on the responsibility of an inherited legacy. "When that happens, everything the older generations built can be lost, and families are divided," he says.
Ways and means of support
However, in terms of social support, this system is less one-sided. Marco Albertini, associate professor at the University of Bologna, maintains that in the majority of cases social transfers are granted by middle-aged adults (45-65 years old) to both the younger and the older generations within the family.1  Additionally, according to Gunhild O Hagestad and Katharina Herlofson, "immaterial" transfers in the form of time and attention can also have effective material implications.2  A good example is grandparents who provide childcare so that young parents can work, which allows two incomes to be brought into the household.Hagestad and Herlofson argue that co-longevity has greatly increased the length of family ties. These days the parent-child relationship may last six to seven decades, and the grandparent-grandchild bond between three and four decades. This has a substantial bearing on intergenerational connections.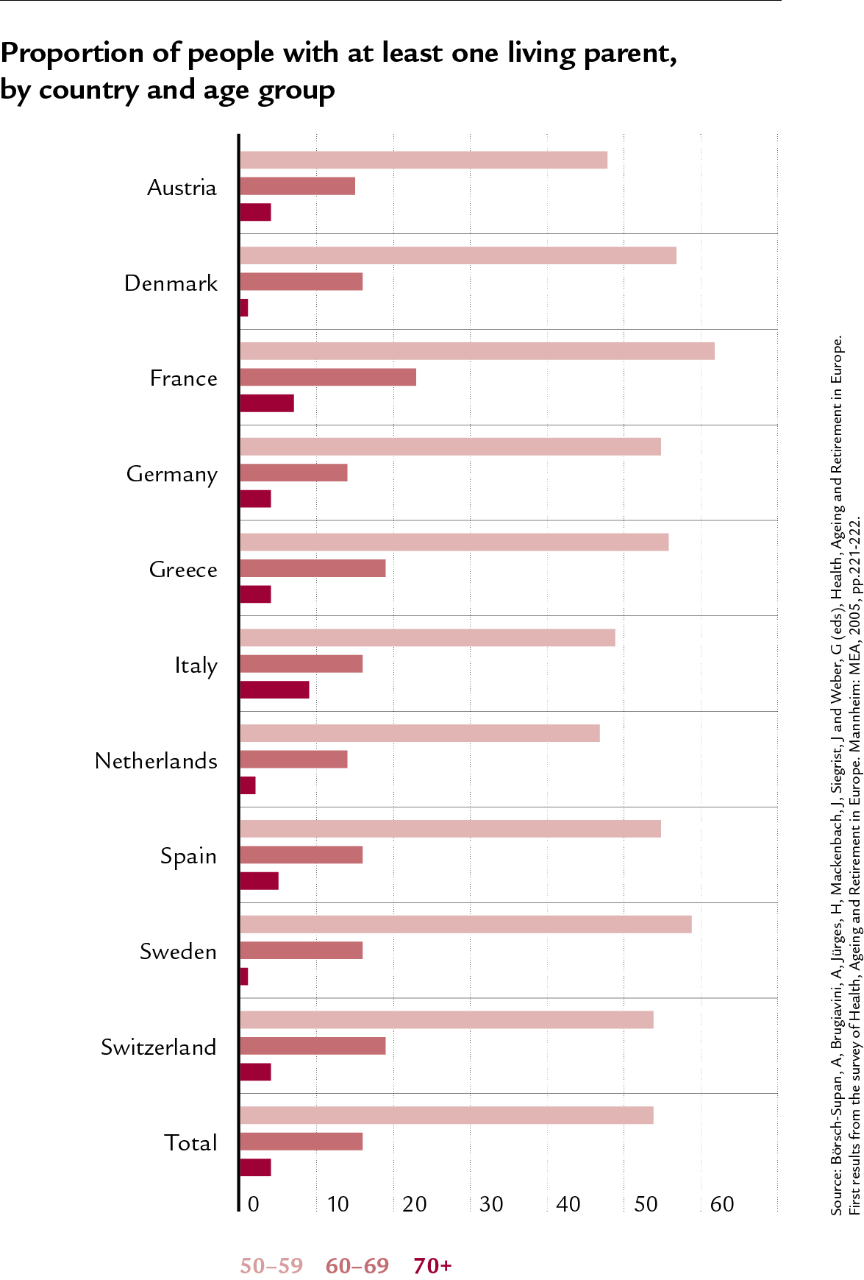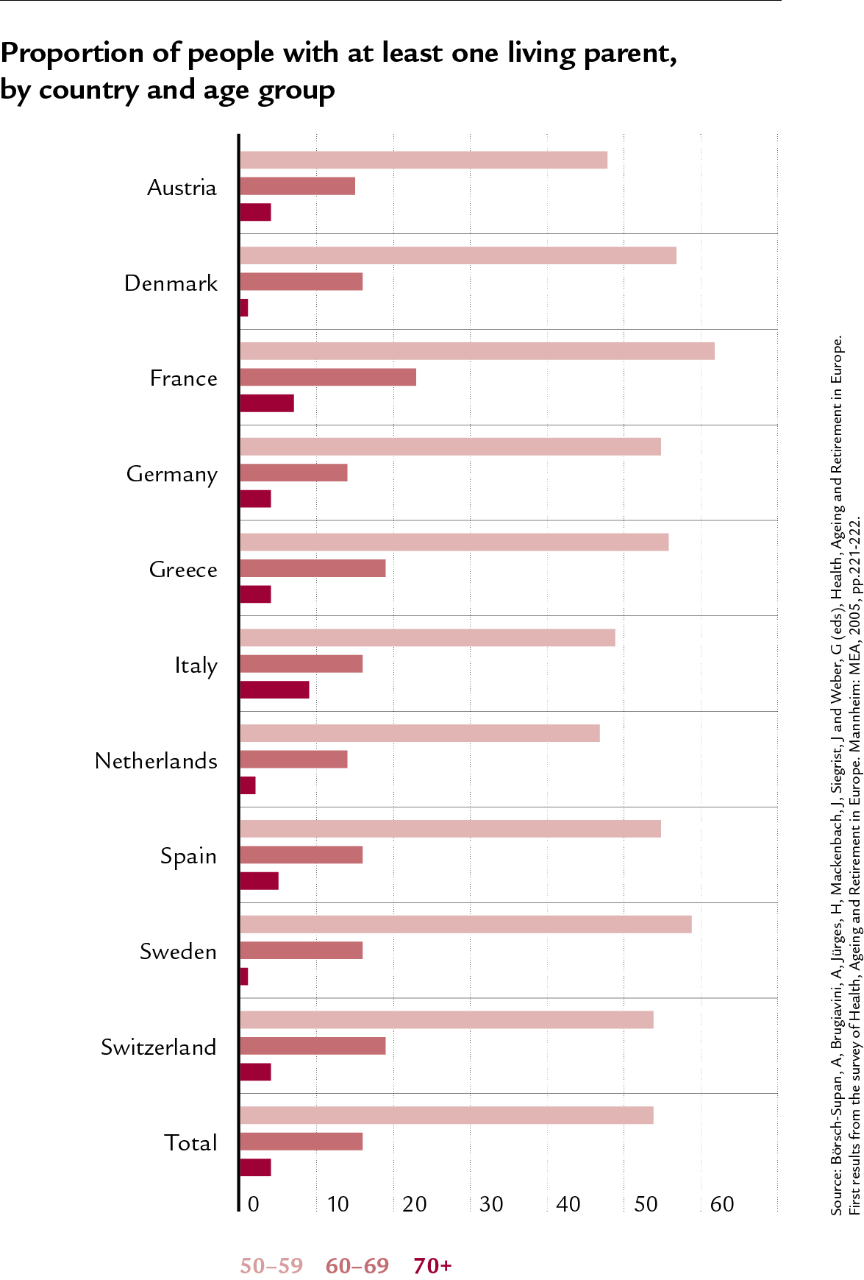 They also stipulate that an increasing number of people will spend part of their life in family structures with four or more generations. The Survey of Health, Ageing and Retirement in Europe (SHARE) found that 25% of respondents aged 50-60 in Austria, Denmark, France and Sweden were living in four-generational structures.
Fluid relations
Professor Albertini argues that the quality and quantity of informal support that people receive from their families during the "joint life course of different generations" is consequential in determining peoples' economic, physical, psychological and social well-being.  Intergenerational relations shift and shape population demographics, economic cycles and family culture as well as values and social policies.  Therefore they are crucial to the future development and sustainability of the European social model.
Family front-runners
Intergenerational ties and transfers of material wealth and social and psychological support are central elements of family life and social networks, and in some cases business advancement. The way in which families will continue to offer intergenerational support will have a major bearing on how European societies cope with ageing family units. Examples of financial support, personal care, childcare and emotional support between generations should provide a framework for policymakers, who will need to factor in such relationships and what bearing they will have on ageing and social policies for the future.
Quellen: 
1 https://www.researchgate.net/publication/303389367_Ageing_and_Family_Solidarity_in_Europe_Patterns_and_Driving_Factors_of_Intergenerational_Support
2 UN, Department of Economic and Social Affairs, Micro and Macro Perspectives on Intergenerational Relations and Transfers in Europe, 2007.

Written by