Gabriela Sabatini, one of the most popular female athletes of the 20th century, turned 50 this year. The Argentinean loved tennis, but hated fame. A conversation about self-determination in professional sports and the art of ageing happily.
You turned 50 in May. Is it true that the happiness curve is U-shaped and you feel happier again from your mid-40s, as happiness research claims?
I don't attach great importance to my birthdays, but yes, I am happy today. Of course, I'm not unaware of my age but I feel very good. I'm healthy and grateful for it. For what I've achieved and for the life I live today.
People say that 50 is the new 30 – do you agree?
I actually feel like a young person, which is also due to my lifestyle. I start every day with sports if possible – I like cycling, I go jogging and swimming a lot – it cleanses and grounds me. I am also very active in other ways and travel frequently. This helps me to stay mentally young.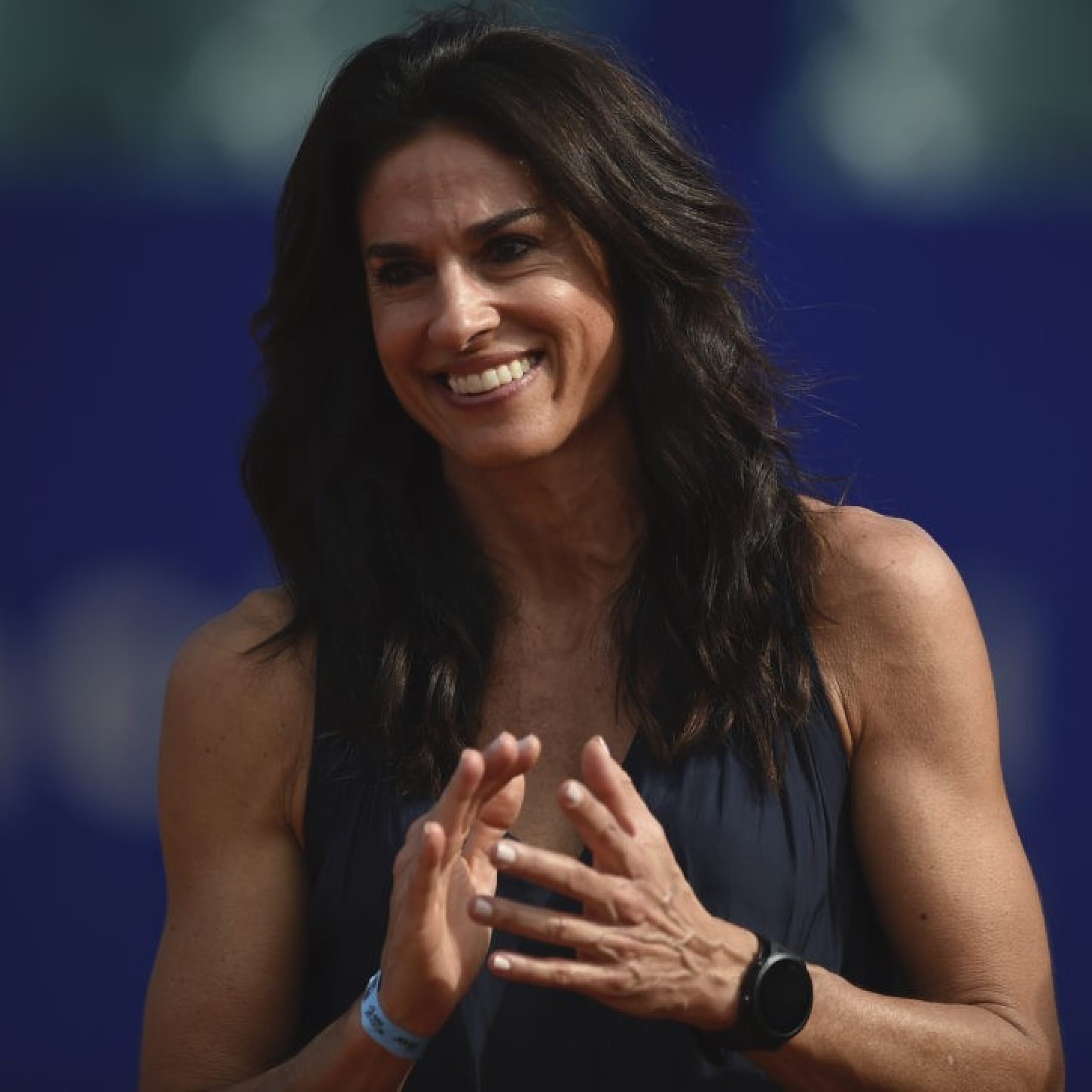 Self-determination is very fulfilling and gives life a new depth.
Does one become more self-determined as you get older?
Absolutely. Over the years, you learn to set limits and decide what is good for you. I'm more selective in what I do and only meet those people I really want to be with. This self-determination is very fulfilling and gives life a new depth.
You were one of the tennis wonder children and made it to the top in record time. At the age of 14, you were the best junior player in the world, at the age of 15, you were in the semi-finals of the French Open. Did you sometimes feel as if your youth was lost or determined by others?
I believe that if you do what you really care about, you basically feel free. But there were moments when I was more focused on what the media and fans expect from me than what I want myself. And that was before social media. For the young players, this pressure is much greater today.
You later confessed that you found it difficult to become famous so quickly.
Yes, at the beginning of my professional career I was really very introverted and shy, I also didn't speak English very well, which is why I found the interviews with the international media to be an ordeal.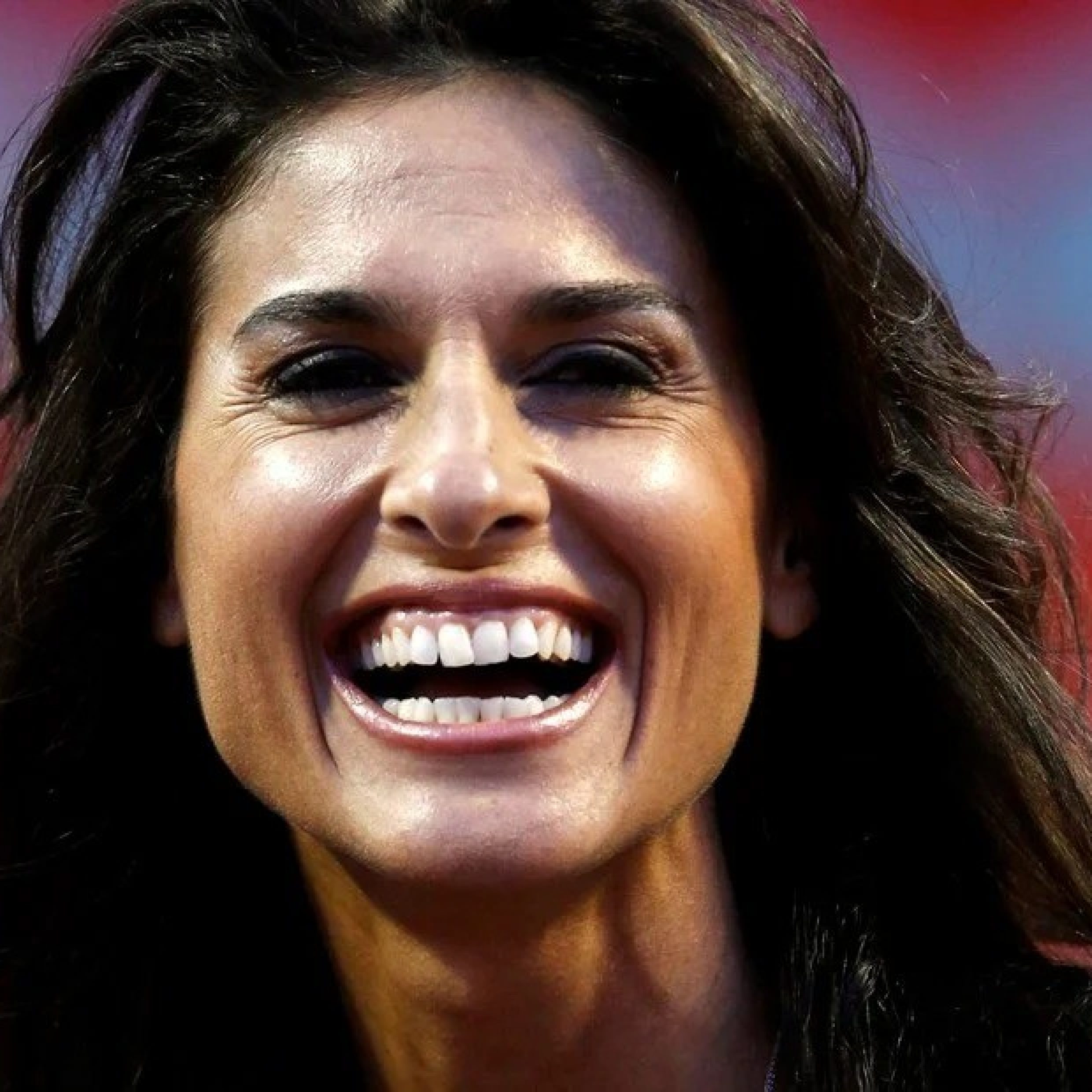 I believe that if you do what you really care about, you basically feel free.
Is it true that that's why you even deliberately lost, according to certain reports?
Not on purpose. But this fear shaped me. I remember semifinals in which I suddenly thought: "If I get to the final, I'll have to talk to the journalists again." And from that moment on, I almost threw away the match and lost it. Fortunately, over time, the desire to win the tournament became stronger than that fear.
Your career was marked by the epic duels against your eternal rival Steffi Graf. She won 29 out of 40 matches and – most painful of all – eleven out of twelve Grand Slam matches. Do you develop personal aversions or even feelings of hate?
On the contrary: Steffi was a stroke of luck for me. She got the best out of my tennis and was a very decent, reserved person off court. Over the years, when we stopped playing tennis, a friendship developed.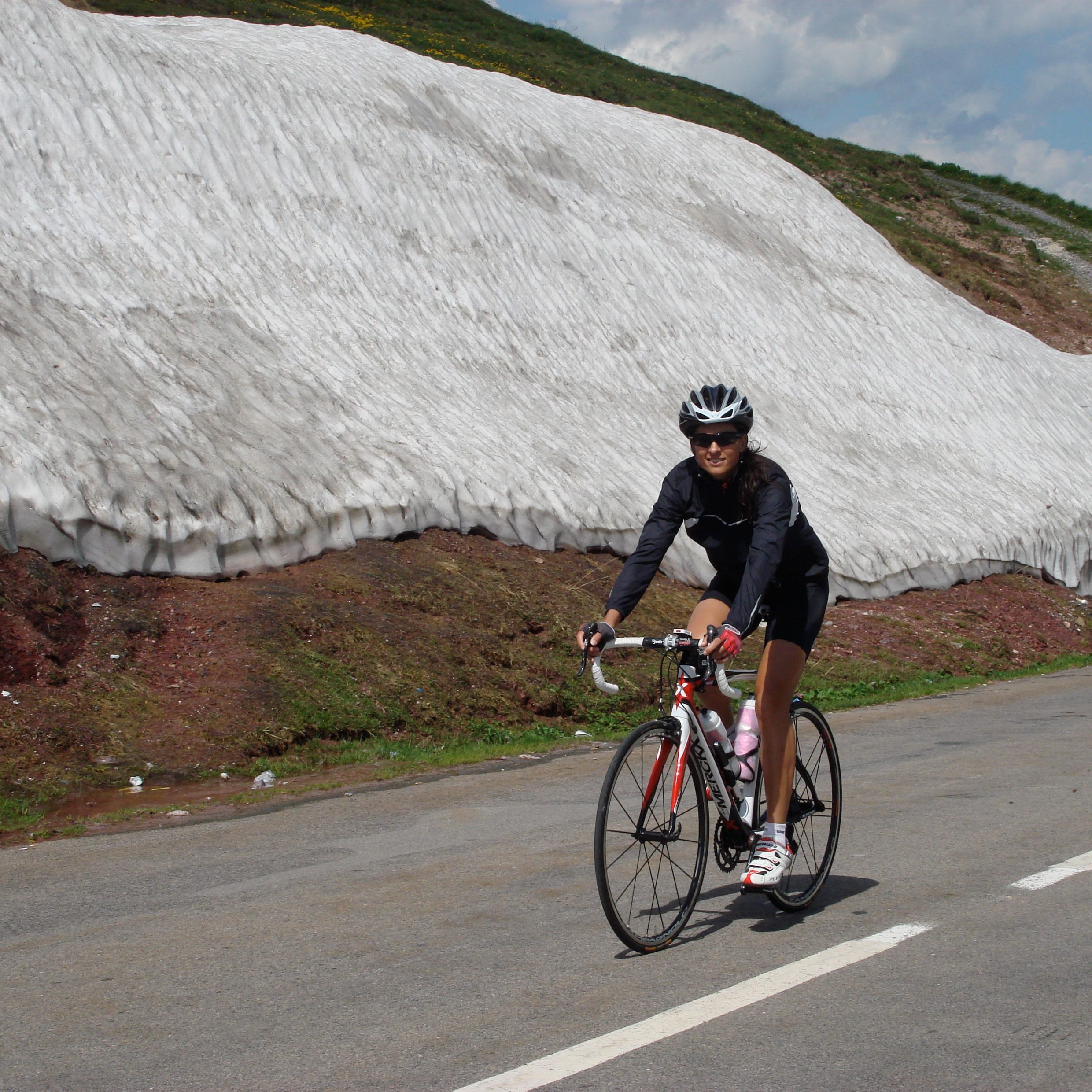 I'm not the bucket list type. I just want to live as freely in the future as I do today.
Exactly 30 years ago you managed to defeat Steffi Graf in the final of the US Open. What was different that day?
I began to apply what I had practised with my trainer and went up to the net whenever I could, full of determination and self-confidence. This unbridled offensive spirit ultimately helped me to win. It was the most important moment in my tennis career. After all the years of effort and dedication, my dream came true. I could never have imagined such joy and feeling of liberation and I began to enjoy the tennis even more.
Nevertheless, six years later, when you were only 26 years old, you announced your resignation. Do you regret quitting so early?
No. I had already been on the pro tour for twelve years and felt very tired and unmotivated. When I woke up, I thought: "Now I have to train again, even though I don't really want to." I talked to a psychologist and over time I realised: "Enough is enough." I have always listened to my inner conviction in life – and this is self-determination too. And that's why I'm at peace with my decisions.
Many athletes find life after their careers extremely difficult. Did you fall into a deep hole too?
No. What helped me was knowing exactly what I wanted to do after my sports career: expand my perfume line and make it internationally known. My father, a former General Motors manager, supported me in this. In the meantime, my brand also includes watches and a fashion collection.

I have always listened to my inner conviction in life and therefore live in peace with my decisions.
Life also means dreaming. What three things do you want to achieve in the next ten years?
I'm not the bucket list type. I just want to live as freely in the future as I do today. And I hope to be able to visit new places again soon, India and Morocco appeal to me very much.
Speaking of life goals: we're growing older all the time. Do you want to live a hundred years?
I don't know if I can make it to a hundred. I just lead a healthy life because I like to feel good. And I try to enjoy my daily life. Perhaps the coronavirus pandemic also has its good side: teaching us that we cannot control everything and that we should appreciate the present, freedom and our friends more.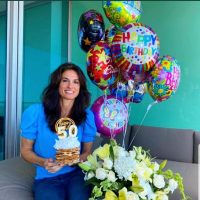 Gabriela Sabatini
Gabriela Sabatini celebrated her 50th birthday on 16 May 2020. The tennis legend won 27 singles tournaments and reached third place in the world rankings. At the US Open 1990, she won her only singles Grand Slam title. The Argentinean won the doubles competition in Wimbledon in 1988 with Steffi Graf. She won the silver medal at the 1988 Olympic Games in Seoul. At the age of 26, she ended her career and successfully built up an international perfume line. Sabatini rarely appears in public. She lives mainly in Pfäffikon on Lake Zurich, but also has houses in Buenos Aires and Miami.